Golden Options Care has been providing in-home care and non-emergency transport services to Helena and the surrounding area for over three years. Last year, they opened their Golden Options Care Assisted Living facility, which has exceeded expectations with success founded on a sense of family.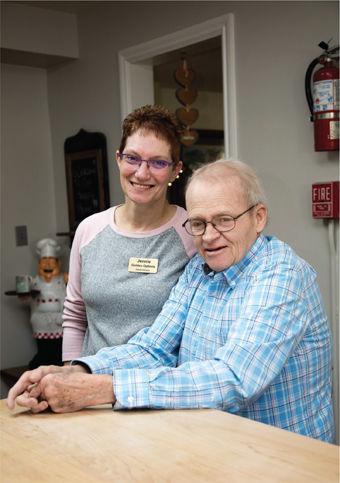 "My goal for the facility is to provide the best care available," says Kris Miller, owner and operations manager. "I think we can always do better. They deserve better. They've worked hard their whole lives and now it's time for them to relax and kind of get pampered," he says.
Both Miller and Nurse Administrator Theresa Conway operate Golden Options Care with a firm focus on this goal for a high standard of care. The close relationships they have formed with residents and their families reflect the homey atmosphere of the facility.
"I think the biggest difference with our facility is that the owners are here every day. We sit and have meals with our residents; we sit, and talk. We individually go to them one-by-one almost every day, if not every day, just to see what their needs are and if there's anything special they need," says Miller.
Located in the countryside, near a hill in a small valley, Golden Options Care Assisted Living has a little bit of everything that folks love to love about Montana. There are plenty of deer, with a flurry of new fawns to watch each spring, along with herds of grazing elk and other native wildlife. The quiet, rural setting sparkles with bird song, and the scenery can't be beat.
On-site, the 10,000 square-foot facility contains 15 beds in a cozy atmosphere that is comforting, and that never feels clinical. An in-house chef and other experienced staff help prepare nutritious home-cooked meals throughout the day. Assistance is always on-hand for any need; from simple pleasures and small tasks, to organizing doctor appointments and helping residents with medical questions.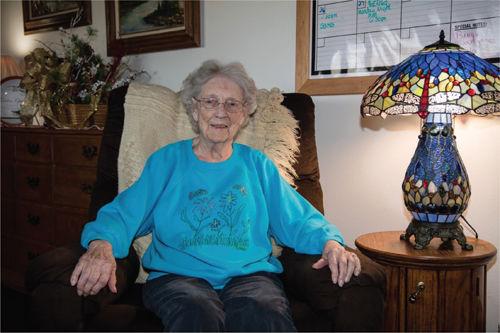 The common areas at Golden Options Care Assisted Living have plenty of space for dining and other activities. Two sitting areas with televisions are available for residents to enjoy, and small groups often form to watch particular movie genres, sports, or other events.
To stimulate individual interests and new experiences, many group activities are organized among the residents themselves. Teatime is a regular treat, as well as visits from local school kids, guest musicians, and day trips.
With the city of Helena just 10 minutes from the facility, and Butte about an hour away, there are numerous opportunities to explore local communities and nearby events. As business grows for Golden Options Care, their cozy, family-style form of care will remain the hallmark of their service. Future plans include expanding in-home care services into the surrounding areas Butte, Bozeman, Great Falls, as well as the possibility of adding another resident building to the Golden Options Care Assisted Living facility.
"We want to be the one-stop shop, basically. We start taking care of you in your home, and when it comes to the point that you're not safe to be at home we'll transition you into our facility, and the same people are taking care of you from point A to point B."
Golden Options Assisted Living and In-Home Care is available at (406) 422-5431 to answer any questions, or to arrange a tour.