Bigfork has a national reputation as one of the nation's best towns for the arts. In fact, Sunset Magazine calls it an "arts-meets-adventure town" that is "perfectly situated for a day trip for Montanans and most Westerners for a long-weekend getaway."
Bigfork, a picturesque town on the north shore of Flathead Lake that is a short drive to Glacier National Park or the Bob Marshall and Swan wilderness areas, is home to world-class art galleries, fine restaurants, a 27-hole golf course and much more.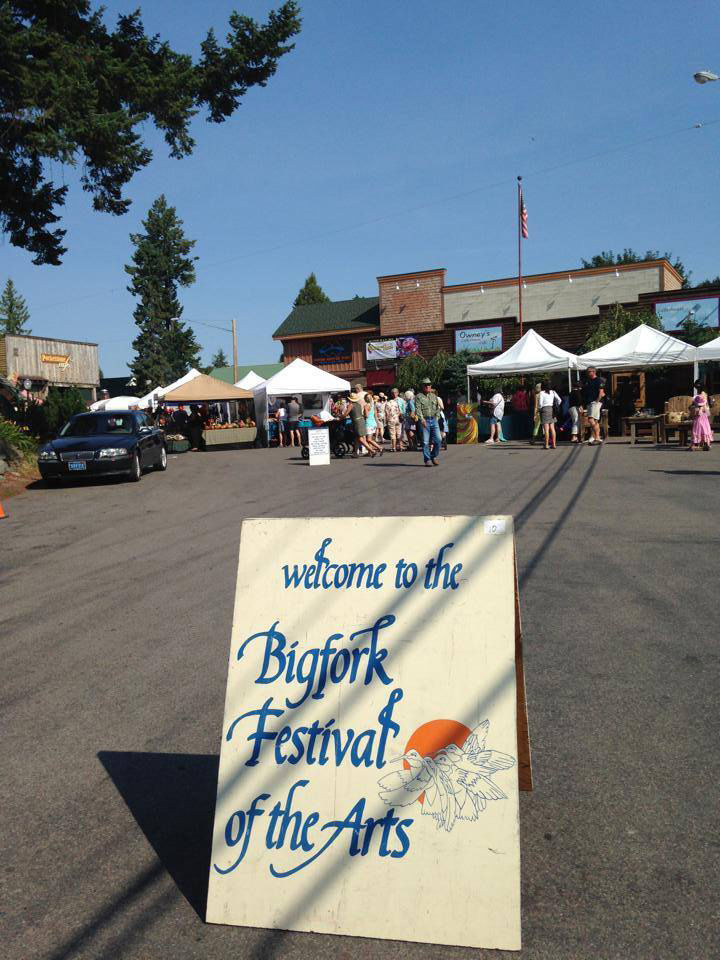 The 39th Bigfork Festival of the Arts, set for Saturday, Aug. 5, and Sunday, Aug. 6, shows that the community knows how to celebrate its artistic side.
More than 150 booths will line the downtown area of Electric and Grand avenues, where arts and crafts booths will offer pottery, paintings, furniture, jewelry, woodworking, clothing, metal art and much, much more. Food vendors will have an array of mouth-watering treats, and live entertainment from local musicians will be scheduled throughout the weekend.
One of the oldest art festivals in Montana, this juried event raises funds to support the advertising and marketing of Bigfork. Festival attendance is estimated to be more than 6,000 people.
The Festival of the Arts originally was created by a group of downtown business people in 1978 and run by the Bigfork Marketing Association. It has been handled by the Bigfork Area Chamber of Commerce for the past 16 years.
Festival hours for both Saturday and Sunday are 9 a.m. until 4:30 p.m. Because downtown will be closed to vehicle traffic, parking will be available at various locations throughout Bigfork, with a free shuttle service running continually during the festival. First come, first serve parking will be available at the Bethany Lutheran Church on Montana Highway 35 and at Potozny Field just west of the stoplight marking the intersection of Highway 35 and Holt Drive.
John Villani's expanded and updated second edition of "The 100 Best Small Art Towns in America" includes Bigfork as one of the best. The town is situated on Bigfork Bay, where the Swan River flows into Flathead Lake.
For more information about the festival or to learn about other summer events like the Bigfork Festival of the Arts, set for August 5-6, or the Crown of the Continent Guitar Festival, from Aug. 27-Sept. 2, contact the Bigfork Area Chamber of Commerce at 406-837-5888 or visit bigfork.org and click on the Festival of Arts link at the bottom of the page.