When it comes to the small mountain town one-hour southwest of Billings, it's all about the journey.
Red Lodge holds the key to paths less-traveled. From rodeo and motorcycle rallies to beautiful byways and campsite pit stops, there's plenty to discover without stepping indoors.
Turn the wheel toward Red Lodge and find the driving force of summer tourism in Montana.
The scenic route
The Beartooth Highway is more than just a road, it is a popular destination point for many tourists. The 68-mile highway runs from the Yellowstone National Park northeast entrance across historic mining settlements of Silver Gate and Cooke City, past the Beartooth-Absaroka Wilderness, over the Beartooth Plateau and down switchbacks into Red Lodge.
The highway begins and ends in Montana but a large part treks through the northwest corner of Wyoming and is surrounded by the Custer Gallatin and Shoshone National Forests.
For tourists wishing to extend their stay, there are 13 campgrounds and more than 200 campsites along the highway. Several campgrounds in the Custer Gallatin National Forest take reservations, while most other campsites welcome guests on a first-come-first-serve basis. Higher-elevation campgrounds are closed until July and lower-elevations sites open on or before Memorial Day weekend.
One popular site is the Island Lake Campground in the Shoshone National Forest. Pitch a tent for $15 a day, then take a two-mile hike to the Top of the World Store, where you can rent paddleboats, canoes and fishing equipment.
Many travelers hike the high-elevation trails between June and September. Backpackers can follow the trails for a day-hike or camp overnight. Hikers are advised to prepare for unpredictable weather, even snow in summer. All campers and hikers should remember that this is bear country; be prepared and use safe food storage practices.
Cross-country skiing is another popular activity on the Beartooth Highway, with unending fresh mountain snow for the avid and extreme skier.
Hit the slopes at the challenging Gardner Headwall or take advantage of Cooke City's out-the-door skiing access with unlimited paths to forge in the snow.
If you have wanderlust, it's time to take the high road to your panoramic destination on the Beartooth Highway.
For more information call (406) 446-1718 or check out beartoothhighway.com.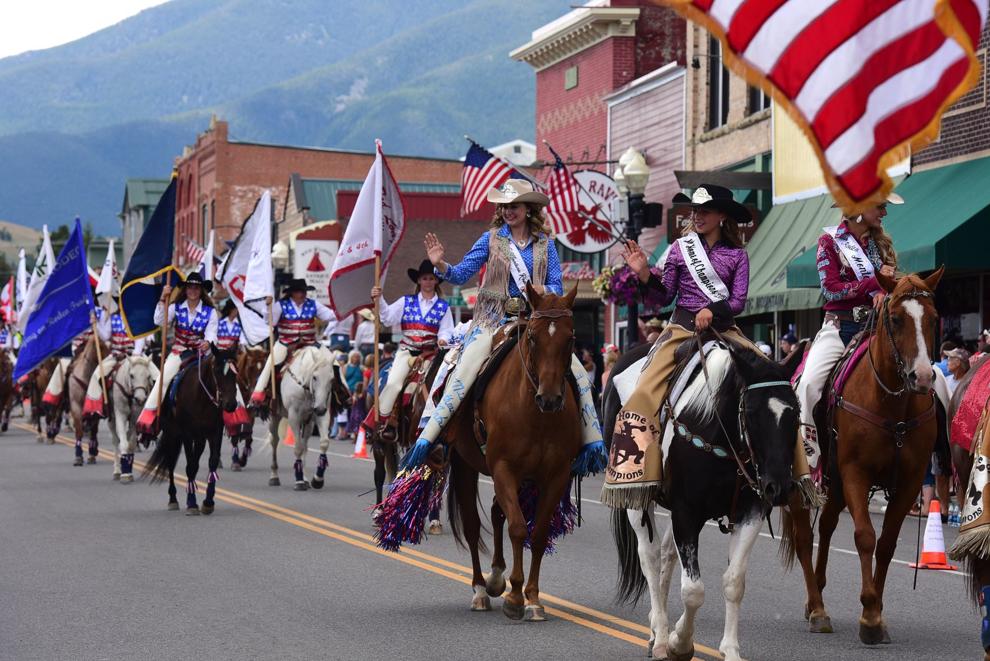 Home of champions
Ride tall in the saddle this Fourth of July season at the 89th annual Home of Champions Rodeo and Parade.
Beginning July 2, take part in what rodeo director Beth Boggio considers "one of the last Old West cowboy rodeos."
"In the state of Montana, the only true professional sport that is alive and well is rodeo," Boggio said.
PRCA-sanctioned rodeo, plus mutton busting, wild horse races and daily parades are just some of what event-goers can expect July 2-4.
Parades begin at noon in downtown Red Lodge each day. Following the parade July 2, a Stick Horse kids' rodeo is happening at Lions Park. The main rodeo events are held at the Red Lodge Rodeo Grounds at 101 Rodeo Dr.
For more details on how to celebrate "Cowboy Christmas," see redlodgerodeo.com or call (406) 446-2422.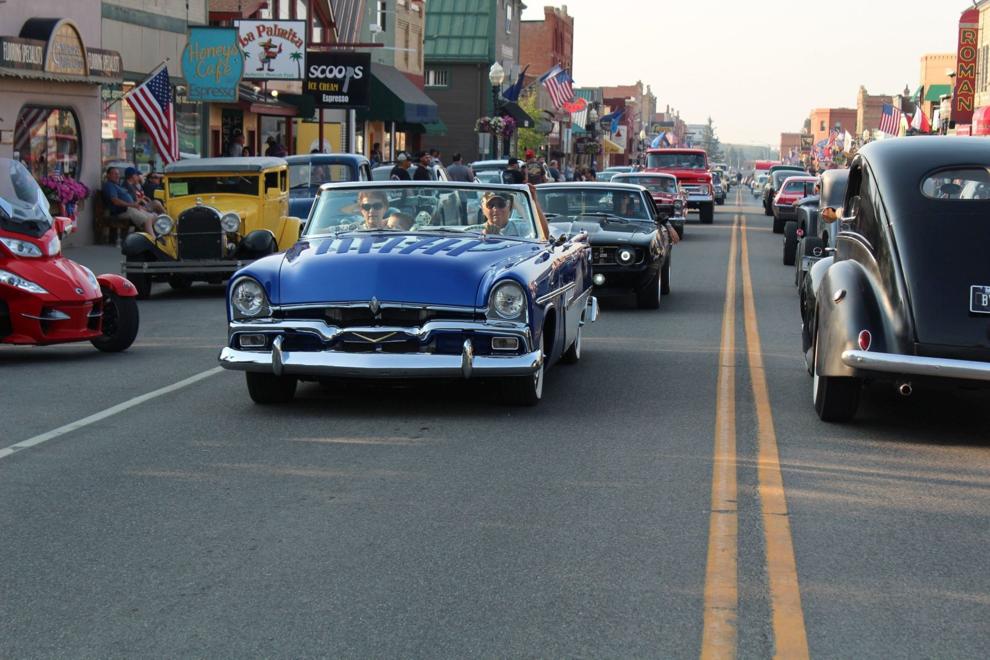 Classic cars and American cuisine
Patriotism remains strong through July as the ski town plays host to the annual Cruisen Red Lodge Car & Bike Show.
With favorite American activities like barbecues and drag races, there's ample opportunity to get your fix July 27-29.
The fun begins Friday, July 27, with a barbecue at Red Lodge's Pride Park from 4 to 8 p.m. After you grab some grub, head to the Main Street parade at 7 p.m. where timeless cars will be revving their engines.
The antique automobiles cool their motors Saturday for the Main Street car show from 8 a.m. to 3 p.m., with judging from 10 a.m. to noon. Award-winning vehicles are announced at 2 p.m.
Event organizer Casey Moore says the scene of generations of enthusiasts flooding the town is nothing short of magical.
"There is '50s music playing, people strolling, Main Street is just full of people. And, everyone is just so happy," said Moore. "It really brings the community together."
The party picks up speed Sunday from 8 a.m. to 1 p.m. for the drag races at Red Lodge Airport's 500-foot runway. All cars are welcome to participate at $5 a race, or $40 for unlimited races.
Proceeds from the events go to local non-profits in the Red Lodge community.
For information contact Casey Moore or Rick Moore at (406) 664-3264, or Brian Ullom at (406) 545-9979. More details can be found online at cruisenredlodge.com.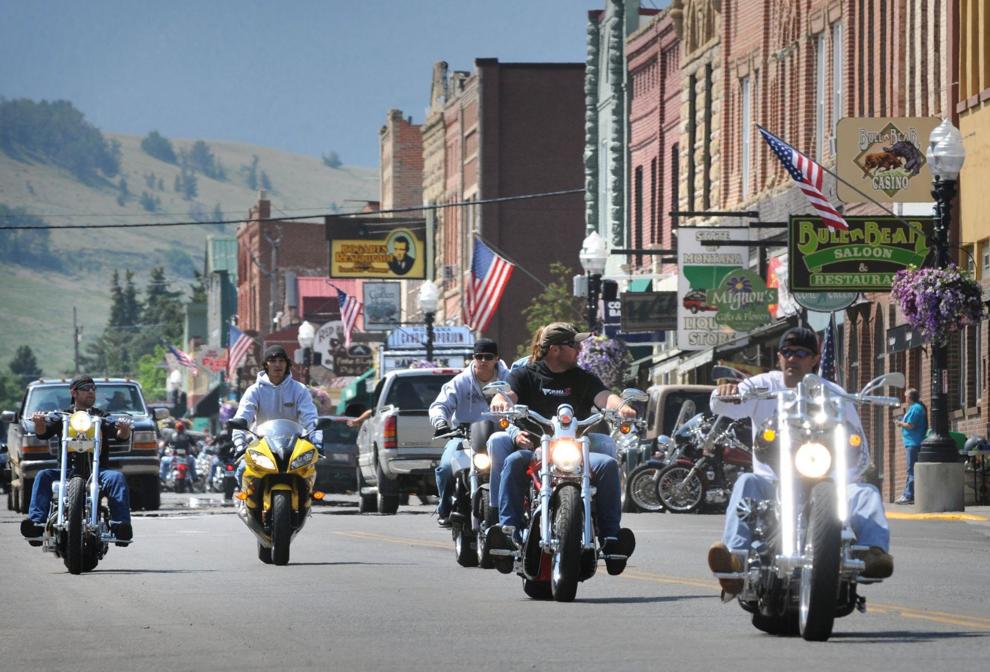 Ride high
On the heels of summer's end and school time, there's opportunity for last-minute motorcycling fun.
Find your inner wild child at the Beartooth Rally. From golf and the Iron Horse Rodeo to poker runs and street dances, there is something for every Montana maverick.
Festivities kick off Friday, July 20, with an 18-hole golf tournament at the Red Lodge Rodeo Grounds; the $55 admission includes lunch. If that's not a hole-in-one, go to Bone Daddy's Loop Poker Run at Bone Daddy's Custom Cycle. Keep the engines revved up Saturday, July 21, for the Ride the Beartooth Pass Poker Run on Highway 212. Details for both poker runs are to be determined.
The party maintains momentum Sunday, July 22, with the Iron Horse Rodeo. Events include a keg roll, beer chug, barrel race, obstacle course and wienie bite. Sign up at the rodeo grounds.
Camping is available for $18 per person per night at the rodeo grounds entrance, 101 Rodeo Dr., first-come-first-serve.
For more information call (406) 425-3451 or check out beartoothrally.com.
After the Sturgis Motorcycle Rally in South Dakota, ride on to Red Lodge for the 20th annual Beartooth Rendezvous Aug. 16-19.
The Beartooth Beemers welcomes all motorcyclists and their families to "the best little rally in the West," where camping and connecting with fellow riders are encouraged.
Gates open at the Lions Beartooth Mountain Camp Thursday, Aug. 16, at 10 a.m. Located 10 miles south of Red Lodge, there's plenty room for tents, plus cabins are available at an added cost. No RVs, four-wheeled vehicles, pets, fireworks or smoking are allowed.
Accommodations include camping space, hot showers and toilets in bath houses, meals and electricity. Registration for all ages is $80 if postmarked through July 20 and received by July 28, or $100 if postmarked after July 20 or purchased at the gate. Admission includes dinners for Thursday, Friday and Saturday. Breakfast and lunches are available with monetary donation to the Lions Club.
Thirteen cabins are available for rent at $240 each. Cabins hold eight bunks, which can be rented individually for $30 for all three nights. Bedding is not included.
Souvenir decals are provided with registration, and T-shirts and sweatshirts can be purchased online at beartoothbeemers.org.
New state regulations prevent a beer tent, but attendees are encouraged to bring their favorite beverages. Ice and/or refrigerator space will be available.
Beside checking out sweet rides and reminiscing about road trips, a band is performing rockin' tunes Friday night.
Contact Rendezvous registrar Charlie Greear at registrar@beartoothbeemers.org or (208) 661-5639 for more information.