First Peoples Buffalo Jump is where beauty meets history and the seemingly endless prairie momentarily falls away to the sky.
Records of Native Americans using the buffalo jump, called Ulm Pishkun, near Ulm date back thousands of years. Now a state park, First Peoples Buffalo Jump offers visitors an interpretive center and 3.5-mile hiking trail that allows nearly unparalleled access and education.
"A lot of people really feel a sense of spiritual connection to this place when they come to visit," said park manager Rick Thompson. "It really gives you a sense of time and place."
Herds of 100 or more bison were funneled to the sandstone cliff which at first glance seems only to be a part of the prairie. But here the ground suddenly disappears, sending unsuspecting bison plummeting 30 to 50 feet as they followed the animal in front of them.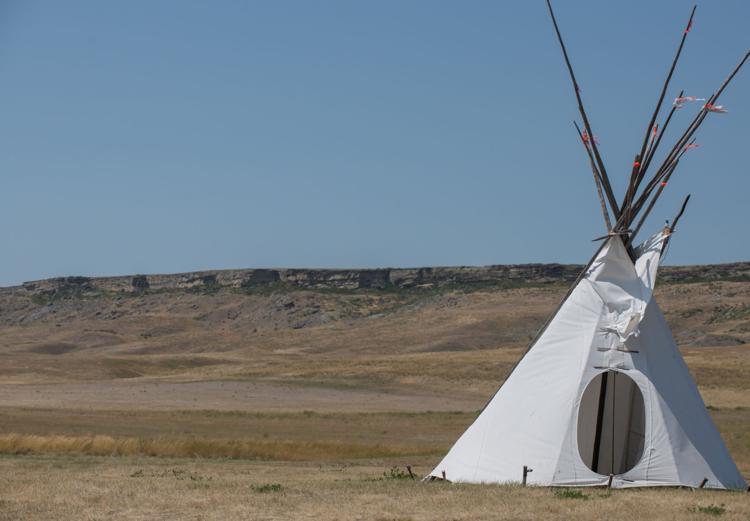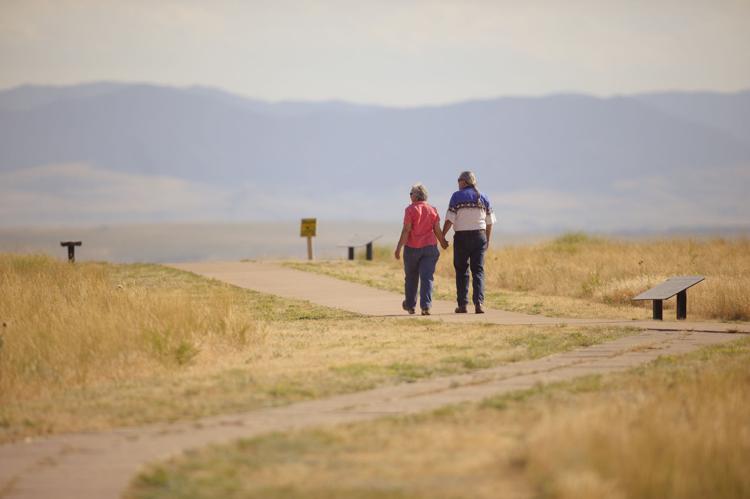 "When you're on top you really get that deceptive feeling like you're on the prairie and it's very apparent to visitors that a stampeding herd of buffalo would've been totally surprised," Thompson said.
Still evident "drive lines" lead to the edge while bison bones and other remnants below demonstrate the effectiveness and efficiency with which Native Americans used the site, with artifacts dating back to 300 A.D. In 2015 First Peoples was listed as a National Historic Landmark.
Along with the history, the beauty is also a major attraction for visitors.
"The view is very panoramic and one of my favorite views in Montana," Thompson said. "You see the Rocky Mountain Front, the island mountain ranges and the view of Square Butte is really second to none."
Carleen Faulkner, who is going into her third summer working at the state park, agreed that the aesthetics and history are what sets the park apart.
"It's the largest jump in North America and it was used by 13 different tribes that would travel here," she said. "There is a lot of history to it but I would say it is the whole experience. The view is just awesome, it's beautiful everywhere you look and thee are all kinds of wildlife and plants."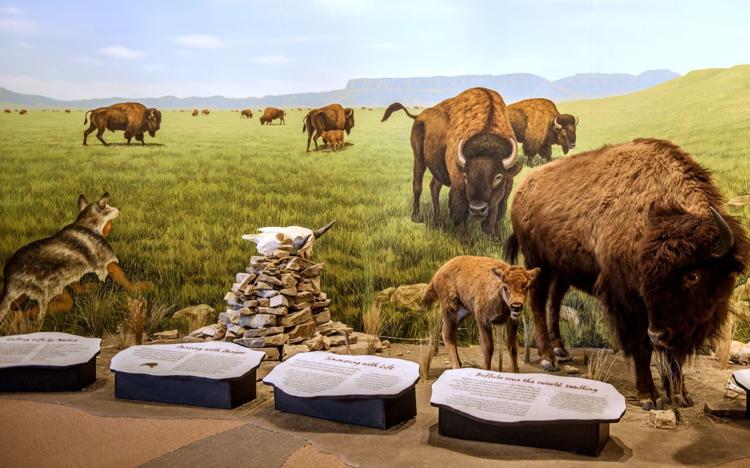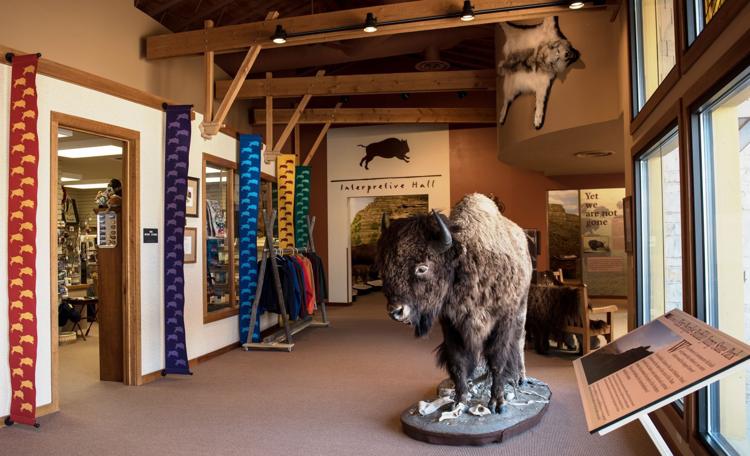 A tour of the interpretive center provides some history of those tribes, which include Pend O'reille, Shoshone, Assiniboine, Blackfeet, Cree, Gros Ventre, Salish and others.
Events honoring the history of First Peoples have also become a staple of the park. A day of traditional Native American games and opportunities to try primitive weapons such at the atlatl and archery have become annual summer programs. The Little Shell Chippewa Tribe held a powwow here in 2015 and organizers are hopeful for a return this year.
More information on the state park and upcoming programs is available at http://stateparks.mt.gov/.
While every season offers a different experience at First Peoples, the most popular times tend to be early summer and fall. Located only about 4 miles from the interstate, both tourists and Montana residents have easy access to the park.
"Most folks are pleasantly surprised to find a facility and site like this out here," Thompson said. "The landscape is mostly wheat fields and not very dramatic, but then you find a very nice visitor center and the largest buffalo jump in North America. Folks really enjoy it."