CHOTEAU
Metis Music and Art Fest
June 9-11
Held at the Choteau Pavilion, the festival is based on celebration and preservation of the Metis, includes indigenous arts, music, cultural foods, dance, historical preservation and emphasis on the Metis (Michiff) language. Call 406-243-6022 for information.
Old North Trail tour: North
July 15
Follow the Old North Trail north of the Teton River. The guided tours are a combination of three miles of easy walking and some driving. Meet at the Old Trail Museum at 7:30 a.m. Call 406-466-5332 for information.
Old North Trail tour: South
July 22
Follow the Old North Trail south of the Teton River. The guided tours are a combination of three miles of easy walking and some driving. Meet at the Old Trail Museum at 7:30 a.m. Call 406-466-5332 for information.
CONRAD
Whoop-Up Days and Rhubarb Festival
June 2-4
The annual Whoop-Up Trail Days and Rhubarb Festival features a children's parade, rodeo calcutta, pancake breakfast, parade, fun run, lots of good food and two days of rodeo. Call 406-271-7791 for information.
FORT BENTON
Fort Benton Summer Celebration
June 23-25
Montana's "birthplace" community celebrates summer with a parade, arts and crafts on the levee, historical tours, free entertainment, street dances, fishing derby and fireworks on the levee at Old Fort Benton, 1900 River St. Also included is a fun walk and run. Call 406-750-2918 for information.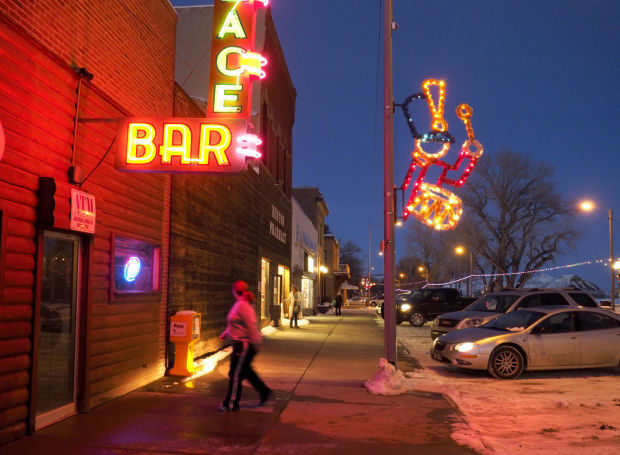 GREAT FALLS
First Friday Art Walk
The First Friday Art Walk is held on the first Friday of the month in downtown Great Falls, promoting galleries, studios, businesses, artists and musicians. Call 406-453-6151 for information.
Arts Association of Montana: "Color" Is in the Eye of the Beholder
April 7-May 31
Held at the Great Falls Public Library, 20 Arts Association of Montana artists put forth their renditions and inspired ideas about "color" in paintings, 3D art, fused glass, pottery and jewelry. Call 406-788-8185 for information.
Montana State Square and Round Dance Festival
May 26-29
The 46th annual event at Montana ExpoPark brings well-known and talented callers and cuers from across the U.S. and Montana to town for four days of round and square dancing. Call 406-799-1715 for information.
Lewis and Clark Festival
June 16-18
Experience the incredible journey of Lewis and Clark at Gibson Park. Included are reenactors in historical dress, Native American dancers and drummers, demonstrations, children's activities, exhibits, a float trip, a Bluegrass concert, food and more. Call 406-452-5661 for information.
Montana State Fair
July 28-Aug. 5
Experience Montana's culture and history at the Montana ExpoPark in Great Falls. Includes superstar entertainment, the Mighty Thomas Carnival, live horse racing, five nights of pro-rodeo, food vendors, livestock shows, stage acts, Native American art, quilts, floral and cooking exhibits and more. Call 406-727-8900 for information.
HARLOWTON
"Homestead Dreams"
June 6
Held at the Upper Musselshell Historic Society, Historian Hal Stearns explores the Homestead Act and how this far-reaching law continues to leave a mark on our history. He describes the American West's last great agricultural land rush and the drought and depression that followed, illustrating his talk with myriad signs left on the landscape. Call 406-243-6022 for information.
HAVRE
Mary Nault, "Winter's Harvest"
April 15-May 31
The artist shares watercolors and acrylics at Artitudes Gallery. Call 406-244-9220 for information.
LEWISTOWN
"Following Nicolas Point Through Blackfeet Country"
May 23
Held at the Lewistown Public Library, Sally Thompson explores roots of perception through a discrete body of evidence from the Montana buffalo plains in the 1840s, when the Blackfeet met the Black Robes. The visual and narrative histories from both perspectives of this encounter provide a means to examine the factors that shape our views and, at the same time, learn some little known Montana history. Call 406-538-5212 for information.
Montana Cowboy Poetry and Western Music Rendezvous
Aug. 17-20
More than 120 cowboy poets, western musicians and artists convene at Fergus High School for the 32nd annual four-day cultural festival to celebrate and preserve the history, heritage and values of the cowboy lifestyle of the Upper Rocky Mountain West. Through cowboy poetry and western music lyrics, an oral history of the American cowboy is shared. Highlights include hourly sessions of cowboy poetry and western music, workshops, a Friday night Jam 'n' Dance, and Sunday morning Cowboy Church. Call 406-781-1422 for information.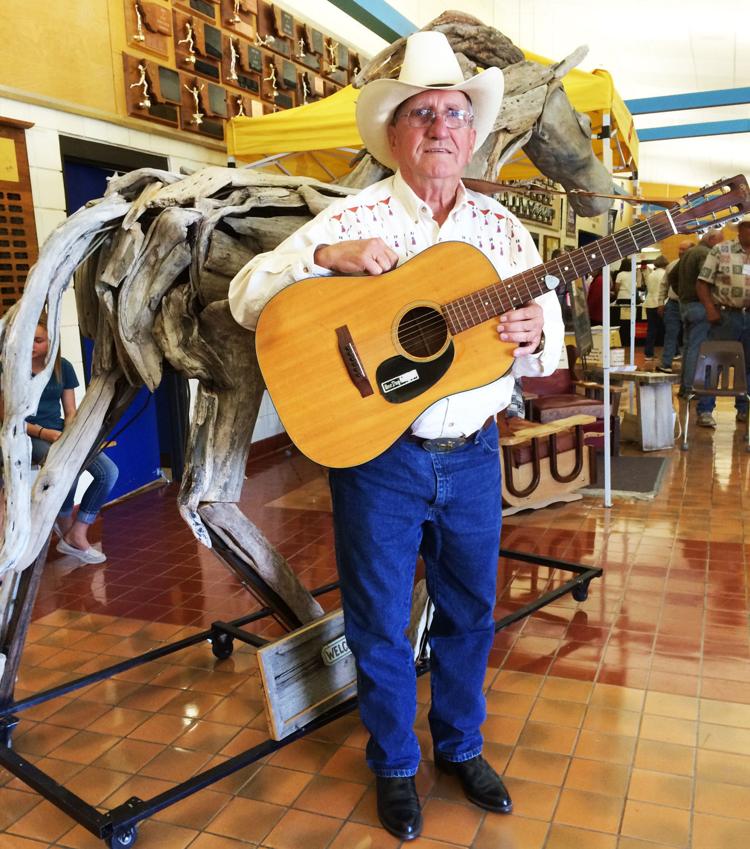 ULM
Buffalo Jump Half Marathon
May 21
Two-mile, 6.2 mile and gauntlet races are also on tap at this event at First Peoples Buffalo Jump State Park. Proceeds benefit the University of Great Falls cross-country team. Email bbrist012ugf.edu for information.
WHITE SULPHUR SPRINGS
Red Ants Pants Music Festival
July 27-30
The fun starts with a street dance downtown and runs through Sunday with live music at the festival grounds on the Jackson Ranch. Connect with good folks and celebrate rural Montana. The Festival's fans have enjoyed headliners including Merle Haggard, Emmylou Harris, Charley Pride, Keb' Mo, and the Nitty Gritty Dirt Band. The festival is designed to bring people together and support the Red Ants Pants Foundation, which is dedicated to women's leadership, working family farms and ranches, and rural communities. The festival was founded and is produced by Red Ants Pants owner Sarah Calhoun. It remains a home-grown celebration, run by a dedicated crew and 250 festival volunteers. Call 406-547-3781 for information.