ARLEE
Arlee Esyapqenyi (Celebration)
June 29-July 4
Annual event includes dance and singing contests, a 3-on-3 basketball tournament, a parade, powwow, food and more. Visit arleepowwow.com for more information.
BIGFORK
Whitewater Festival
May 27-28
Bigfork's annual whitewater festival draws kayakers from all over the Northwest to compete on the thrilling rapids of the Wild Mile of the Swan River. Contact chamber@bigfork.org, visit bigforkwhitewaterfestival.com or call 406-752-2880 for more information.
Bigfork Fourth of July Parade
July 4
Noon event begins in downtown Bigfork.
Bigfork Festival of the Arts
August 5-6
Two-day event includes 150 vendors in Bigfork from all over the country. Wood work, pottery, paintings, jewelry and all sorts of other types of art work are on display. The festival draws thousands of people each day to buy artwork, listen to music, to eat great food or just people-watch. Contact chamber@bigfork.org for more information.
Crown of the Continent Guitar Festival
Aug. 27-Sept. 2
Create lasting memories as you see and hear music legends perform in the small meadow venue at Flathead Lake Lodge. A diverse line-up presents a mix of emerging and established artists from all genres. Call 1- 855-855-5900 or email info@crownguitar.org for more information.
Rumble in the Bay Car Show
September 3
Downtown Bigfork, 10 a.m.-3 pm. Visit bigforkrumble.com or call 406-260-8385 for more information.
DARBY
Darby Logger Days
July 21-22
A family event featuring expert competitors performing skills of days gone by. Contact the Darby Loggers at loggers@darbyloggerdays.com.
Darby Strawberry Festival
Third weekend in July
An old-fashioned ice-cream social with music by local musicians, vendors and raffles. Contact 406-381-5114.
Hardtimes Bluegrass Festival
July 21-23
A family-friendly festival with an "old timey mountain feel" that features traditional bluegrass music. Contact 406-821-3777 for more information.
Lake Como Triathlon
July 22
A challenging XTerra style race with .9 miles open water swim, 12.6 mile mountain bike and 7.7 miles trail run at Lake Como in the heart of the Bitterroot Valley. Visit lakecomotri.com for more information.
HAMILTON
Bitterroot Valley MicroBrew Festival
Fourth full-weekend Saturday in July
Lots of micro brews to choose from as well as music, food and fun for the whole family.
Daly Days Festival
Fourth full weekend in July
Music, food, fun, crafts and more as a celebration of Hamilton founder Marcus Daly. Visit hamiltondowntownassociation.org for more information.
Bitterroot Celtic Games & Gathering
August 19-20
Highland and Irish Dancing, Highland heavy athletic competitions for adults and children, international pipe and drum bands, the gathering of the clans, scotch, mead and Irish whiskey tastings, vendors and live music. Contact 406-274-8886.
HOT SPRINGS
Homesteader Days
June 9-10
Event includes a parade, rodeo and more.
MISSOULA
Garden City Brewfest
May 6
Missoula's official start to the festival season, Brewfest has long been a favorite of locals and visitors alike. With more than 75 beers on tap, a wine bar, live music and delicious local food vendors, Brewfest kicks off annually at high-noon the first Saturday of May each year.
Maggotfest
May 18-21
With new fields comes more teams to the annual social rugby tournament at Missoula's Fort Missoula Regional Park. Both men's and women's teams from across the country, and even across the world, will be in town for a weekend of premier rugby, hosted by the Missoula Maggots men's rugby team. Visit maggots.org for more information.
Out to Lunch
Out to Lunch is the longest-running performing arts festival in the state of Montana. It attracts thousands of people to Caras Park every Wednesday from 11 a.m. to 2 p.m. in June, July and August. Out to Lunch features some of Missoula's best food and performing artists from throughout the region. Visit missouladowntown.com.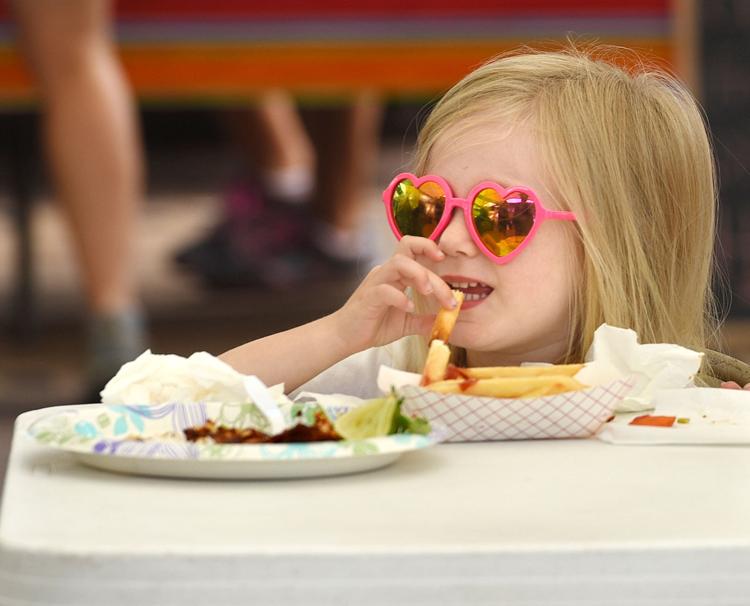 Downtown ToNight
Downtown ToNight is Missoula's outdoor, after-work happy hour and features live music, exceptional food vendors and a beer garden. Downtown ToNight is held every Thursday evening from 5:30 to 8:30 p.m. from June-August. Visit missouladowntown.com.
Garden City River Rod Run
June 23-24
Hundreds of classic cars join the festivities located in Missoula's Caras Park, including the Friday night Cruisin' Parade on Higgins Avenue and two day Show and Shine. This year the River Rod Run will be put on by the Five Valley Ford Club. Visit fivevalleyfordclub.com or call 406-728-0324 for more information.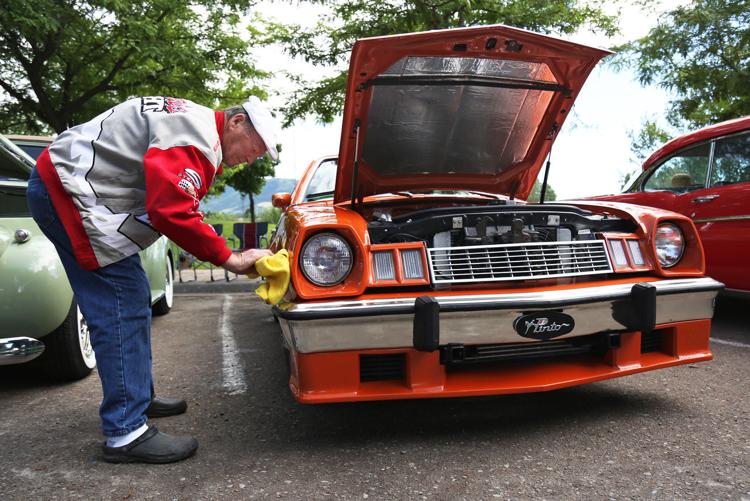 Missoula Marathon
July 7-9
A weekend celebration had evolved around the Sunday marathon and attracts runners from across the U.S. Visit missoulamarathon.org.
International Choral Festival
July 17-20
Choirs from across the world participate in this annual festival. Performances take place at several venues. Visit choralfestival.org.
Celtic Festival Missoula
July 29
Eighth annual event features the Young Dubliners, a festival regular, and as many as three other bands, at Missoula's Caras Park. Other regular features include children's activities, Irish road bowling, the Celtic Dragon Pipe Band and traditional music and dance. Visit celticfestivalmissoula.com for more information.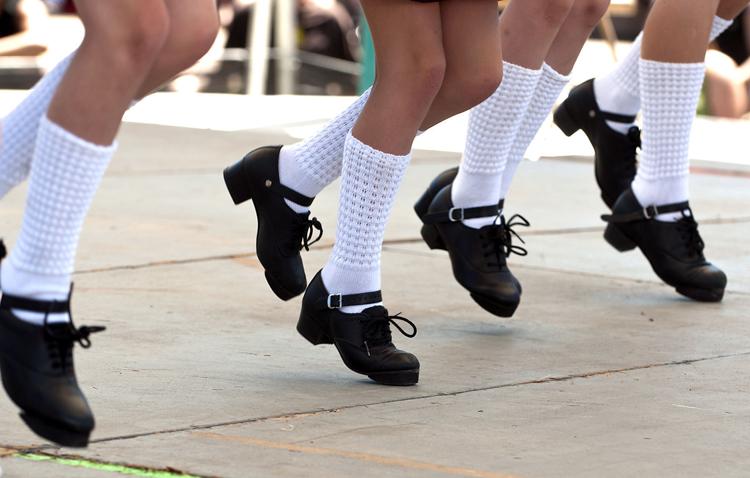 River City Roots Festival
August 25-26
Missoula's signature celebration of the city, Roots Fest attracts more than 10,000 individuals to the heart of the community for a variety of fun activities and was named the 2009 Montana Tourism Event of the Year. This event features quality live performances on a big stage on West Main Street, a juried art show, entertainment for children and families and a 4-mile run. This admission-free festival takes place annually the last weekend in August. Visit rivercityrootsfestival.com for more information.
OVANDO
Fourth of July Celebration
Called "The Biggest Taste of Old Time Americana, by the Smallest Old Town." Ovando stands proud decorated in red, white and blue with flags flying everywhere. Including a Fourth of July Parade whose theme every year is "Everybody participates! Nobody watches;" with more horse entries than humans; patriotic speeches in front of the museum and lunch where the town's volunteer fire department serves up a slab of beef so tender you don't even need a knife. Contact ovandomontana.net.
POLSON
Senior Olympics in Polson and Ronan
June 15-17
Email kaujn@gamil.com, visit montanaseniorolympics.org/summer.html or call 406-586-5543.
Mission Mountain NRA Rodeo
June 23-24
Event begins at 7:30 p.m. Friday with live music after the performance. Free vendors fair, no food items. Call 406-261-2861 or 406-883-1100 for more information.
Chamber Blast Sporting Clays Fun-Shoot
June 24
Event at Bigfork Sporting Clays; registration at Polson Chamber of Commerce. Call 406-883-5969 for more information.
Fourth of July celebration
July 2-4
The Independence Weekend Concert kicks off the holiday, more details to come with a fireworks show at dusk at Sacajawea Park. The festivities continue July 4 with a parade at noon and fireworks at dusk. Contact the Polson Chamber of Commerce with questions at 406-883-5969.
Third Annual Flathead Lakers Poker Paddle
July 9
Bring your kayak, canoe, paddleboard or other human-propelled watercraft and join us in the Narrows. Event includes music by Highway 93 Band, a silent auction and picnic. Call 406-883-1346 for more information.
Miracle of America Museum's Annual Live History Days
July 15-16
The museum is open each day from 10 a.m. to 4 p.m. each day in Polson. Visit miracleofamericamuseum.org or call Gil at 406-883-6264 for details.
Polson Main Street Cherry Festival
July 15-16
More than 100 vendors converge on downtown Polson, from 9 a.m. to 6 p.m. Saturday and 10 a.m. and 4 p.m. Sunday. Bring the entire family. Visit flatheadcherryfestival.com for more information.
Flathead Lake 3-on-3 Basketball Tournament
July 22-23
Established in 1992, the Flathead Lake 3-on-3 is Montana's longest running 3-on-3 basketball tournament. Visit theflatheadlake3on3.com for more information.
3rd Annual Flathead Lake Festival of Art
July 29-30
On the shores of Flathead Lake at Sacajawea Park in Polson from 10 a.m. to 6 p.m. Visit sandpiperartgallery.com for more information.
46th Annual Sandpiper Art Festival
August 12
This annual event takes place on the Lake County Courthouse lawn 10 a.m. to 5 p.m. Visit sandpiperartgallery.com or call 406-883-5956 for more information.
Polson Rotary Festival for Youth Chili Cook-off
August 12
Event takes place at Riverside Park from 11 a.m. to 2 p.m. Call 406-883-1842 for more information.
Summerfest Car Show
August 12
Event begins at 8 a.m. in downtown Polson.
Aber Day Reunion Concert
August 12
Held at the Polson Fairgrounds from 3 to 9 p.m., with the Mission Mountain Wood Band and surprise bands. Food and beverage vendors, no coolers. Visit andersonbroadcasting.com for more information.
Flathead Lake Blues Festival
August 18-19
Held on the shores of Flathead Lake. Visit flatheadlakebluesfestival.com for more information.
Polson Triathlon
August 19
Contact Matt at 406-871-0216 for more information.
Indian Nationals Finals Tour Rodeo
August 25-27
Beginning at 7 p.m. each night at Polson Fairgrounds, with live music after the rodeo. Contact 406-883-3636 for more information.
Annual Polson Fly-in
September 9-19
Held at the Polson Airport 8 a.m.
STEVENSVILLE
Western Heritage Days in Stevensville
June 16-17
A chuck wagon cook-off, beer garden, live music/street dance, parade, Salish drumming, singing, dancing presentations throughout the day at Historic St. Mary's Mission, arts, crafts and vendors, sidewalk sales, and open houses throughout downtown Stevensville and more. For more information call 406-777-3773 or visit mainstreetstevensville.com.
Montana Bicycle Celebration
July 15
Stevensville is the host community for the Montana Bicycle Celebration, there will be activities throughout the day including the Stevensville Bike and Brew with vendors, farmers market, food, kid's activities, music and brews. Contact 406-777-3773.
Creamery Picnic
August 4-5
A traditional, family-oriented Stevensville celebration with a parade, Montana State Bar-B-Q contest, food vendors, crafters and booths; and incredible ice cream. For more information visit creamerypicnic.com or call 406-777-3773.
ST. REGIS
St. Regis Flea Market
May 27-29
Annual flea market occurs over Memorial Day Weekend in St. Regis. Visit stregismtflea.org for more information.
TROUT CREEK
Trout Creek Huckleberry Festival
August 11-13
More than 100 arts and crafts vendors display and sell wares at Trout Creek Community Park. Events include entertainment on stage, a parade, a 5K run, and much more. Visit huckleberryfestival.com for more information.
WHITEFISH
Huckleberry Days Arts Festival
August 11-13
Art festival with more than 100 artists and food vendors, local live entertainment, a mobile climbing wall for kids and adults and a huckleberry dessert bake-off contest. All events take place in/around Depot Park, Whitefish, unless otherwise noted. Call 406-862-3501 for more information.