There are the livestock sales and rodeos. The raucous street parties and Sunday cowboy church session.
Those are all hallmarks of the renowned annual Miles City Bucking Horse Sale, but ask those who've been around for a while and the heart of the event some call "The cowboy Mardi Gras" may be a little tougher to explain.
"As it is, the things we do from a tangible standpoint, I think we outdo even that with the intangibles," said John Laney, executive director of the Miles City Chamber of Commerce and a member of the event's governing board. "You're dealing with an incredible group of people and a lifestyle that is maybe unfamiliar to a lot of the people who might be visiting."
For more than 65 years, the Bucking Horse Sale — held in Miles City on the third full weekend of each May (19-21) — has been a time to not only showcase livestock, but also for people to get a taste of a Western lifestyle not found anywhere else in the country.
That lifestyle is inexorably intertwined with Montana's Western history and it's strong agricultural ties, including the original version of the sale, called the Miles City Roundup, dating back to 1914 and just a few decades after the Eastern Montana town's founding.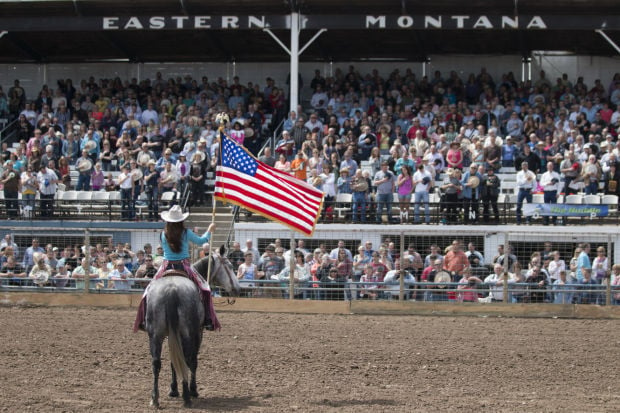 And for the more than 10,000 people who attend annually — effectively doubling Miles City's population for the weekend — the collision between history and the present day is on full display.
"We've got a lot of people from out of state, even out of the country," Laney said. "It's fun to expose them to what we're all about. Everybody gets to be a cowboy that weekend. That's what people are here for."
Each year, the sale kicks off with a Thursday night concert before a full slate of weekend events.
On Friday, the slate includes a rodeo grand entry, wild horse races complete with betting, the Bucking Bull sale that lets cowboys ride the bulls as they're being auctioned off, and mutton busting, which puts youngsters on sheep for a sort of mini-rodeo.
Saturdays include a downtown parade, quick draw art show, more horse races and the famous Bucking Horse Sale that once again lets riders show off the horses up for auction.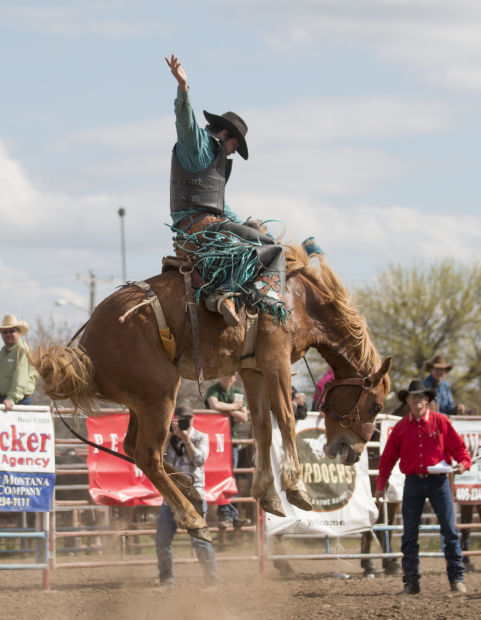 Everything wraps up on Sunday, kicking off early with cowboy church and continuing with even more races, match horse rides that feature some of the world's top professional riders and, as with Saturday, Western States Ranch Rodeo Association rides.
For those seeking a bit more wild in their West, Friday and Saturday night feature street dances, with live music and five blocks of downtown Miles City cordoned off for party-goers.
"They actually corral off all of those blocks, and there are usually three or so live bands to choose from," said Terri Newby, executive assistant at the chamber. "And all of the bars in the area are on board."
Organizers of the Bucking Horse Sale also work to ensure a family atmosphere for those not as interested in the late night celebrations.
Newby said the annual event also gives people a great opportunity to explore Miles City and the area's history.
"I think it's a really good time time to go to places like the Range Riders Museum," she said. "This area is so rich in history, and it's just phenomenal."
Laney said that most, if not all, of the nonprofit organizations in the area get involved through the weekend.
He described the weekend as a win-win, with visitors getting the chance to take part in the spectacle and Miles City a little time in the spotlight that, hopefully, encourages those visitors to come back soon.
"It's everything that everybody wants to see in the Old West in one weekend, in a place that's throwing it out there for them," he said. "It's our big time to shine and you can make it whatever you want. It can be a family thing where you sit in the grandstands with your kids that have never seen a rodeo, or you can get down in front and party with the best of them."
For schedules and more information, visit www.buckinghorsesale.com.