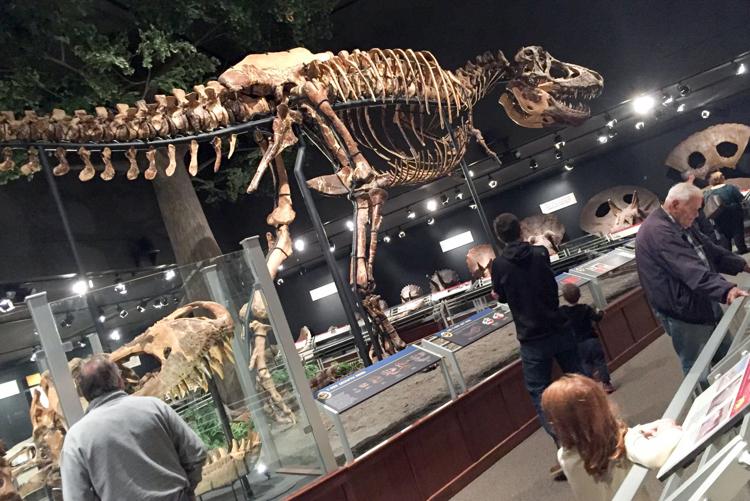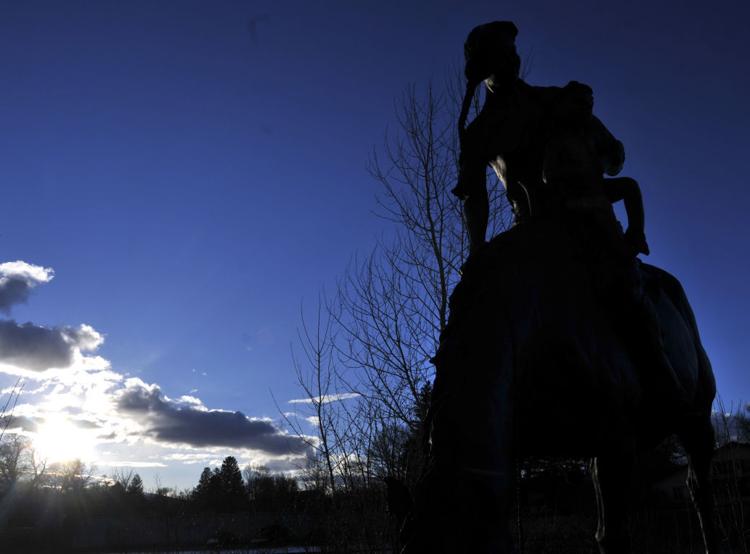 BIG SKY
Gallatin River Fly Fishing Festival
July 1-2
The Gallatin River is the site for a fun-filled weekend of rafting, running, biking, eating, dancing and, of course, fishing. This festival raises funds to support conservation and restoration efforts by the Gallatin River Task Force within the Upper Gallatin River Watershed.
The Great Gallatin Guide-Off and Pedal, Paddle, Run-Off
July 1-2 
As part of the Gallatin River Fly Fishing Festival, The Great Gallatin Guide-Off pairs master fly fishing guides with people who want to have a good time, catch fish and support a healthy Gallatin River. Event concludes with Guide-Off Olympics, a fair, music, food, and more.
The race finale included live music at Town Center Park in Big Sky that evening. Activities will include product demonstrations, casting clinics and competitions, fly tying, kids' activities, guided nature trips to the river and educational booths At 6 p.m. Sunday, Hooked on the Gallatin Banquet at the Gallatin Riverhouse offers a BBQ and wine from Natalie's Estate Winery, along with live acoustic music, and a live and silent auction to benefit the Task Force. Information for teams and all activities is at Gallatinrivertaskforce.org.
BOZEMAN
Art Walks
June 9 – Sept. 8
From 6-8 p.m. on the second Friday of the month June through September and a special "Winter" Art Walk in December, art galleries and businesses display artwork located along Main Street and at the Emerson Center for Arts and Culture. The galleries feature artists' openings and receptions, and often provide hors d'oeuvres and complimentary refreshments.  Music may play as you stroll along Main Street in Downtown Bozeman.  For more information, Downtownbozeman.org
Music On Main
June 29-Aug. 17
 Every Thursday evening 6:30-8 p.m. from late June to mid-August, businesses along Main Street offer live music, food and fun in downtown Bozeman. Food vendors are on site and area restaurants are always an option. Many downtown stores stay open late. For more information, go to downtownbozeman.org
Sweet Pea Festival
Aug. 4-6
Celebrate the arts and community through events for the whole family. Start with the Chalk on the Walk, Aug. 1; the Bite of Bozeman, Aug. 2; Music on Main, Aug. 3; Adult Run, Children's Run and Parade, Aug. 5. For more information, Sweetpeafestival.org
Heart of the West Art Show & Live Auction
Aug. 10-12
This high-quality, contemporary Western art show and sale combines with contemporary Western online auctions at the Grantree Inn of Bozeman. About 50 premier contemporary Western artists will be on hand for demonstrations, educational presentations, live auctions and sales of their latest artwork. For more information, Heartofthewestart.com
LIVINGSTON
Livingston Roundup Rodeo
July 2-4
Livingston's rodeo draws 10,000 spectators yearly to see top rodeo cowboys and cowgirls from across North America competing in multiple events. These are the best saddle-bronc riders, team ropers, barrel racers, and bull riders. 
Fun starts 3 p.m. Sunday at the Livingston Chamber of Commerce Parade held downtown. Rodeos are held nightly at 8 p.m. Fireworks appear July 4 at the Park County Fairgrounds.
For more information, Livingstonroundup.com or Livingston-chamber.com
Festival of the Arts
July 2–4
The Livingston Depot Center's Festival of the Arts will be held in the Depot Rotary Park, on West Park Street (next to the Depot Center) in downtown Livingston. This three-day juried show features works from all media of arts and crafts, created by approximately 100 skilled artists and craftspeople. Non-profit groups also offer specialty foods, and the Depot continues to host the acclaimed pie booth. For more information, Livingstondepot.org
"Company" at Shane Lalani Center
July 7-30
Stephen Sondheim's musical comedy is a summer must-see at the Shane Lalani Center for the Arts. "Company" presents the lives of five married couples through the eyes of perpetual bachelor Bobby on his 35th birthday. For more information, Theshanecenter.org
Summerfest
July 21
This year's Summerfest is a day-long event with music and family-friendly festivities along the Yellowstone River. Local vendors and Montana talent add to the show that is held each year by the Livingston Recreation Department. For more information, Livsummerfest.com
Park County Fair
July 26-29
This county-wide and 4-H fair has a carnival, games, rides, stock auction, commercial exhibitions, family entertainment, farmers market and pig wrestling contest. There are 20 water and electrical hookups for RVs and campers at the Park County Fairground, 46 View Vista Drive, Livingston.
RED LODGE
Red Lodge Music Festival
June 3-11
The oldest and most successful music festival in Montana attracts more than 200 students annually, with faculty from universities, colleges and symphony orchestras from across the nation. Now a full-blown, nine-day music festival at the Red Lodge Civic Center, there are five evening faculty concerts, two evening student recitals, and afternoon band and orchestra performances. For more information, Redlodge.com or rlmf.org
Red Lodge Songwriter Festival
June 22-24
Celebrate summer listening to some of the country's best songwriters in Downtown Red Lodge, Montana for the 2nd Annual Red Lodge Songwriter Festival.  Shows will start late in the afternoon and play into the late night. A portion of the proceeds support Friends of the Beartooths, dedicated to the improvement and promotion of the Beartooth Highway and its neighboring communities. For more information, www.redlodgesongwriterfest.com
Red Lodge Home of Champions Rodeo and Parade
July 2-4
Home of Champions Rodeo features some of professional rodeo's top cowboys and cowgirls. Celebrate 88 years of ropin' and ridin', singin' and swingin' with a downtown parade each day at noon and a rodeo at 6 p.m. July 2-3 and 3 p.m. July 4. Get information and tickets at www.redlodgerodeo.com.
Art in the Beartooths
July 8
The 44th Annual Art in the Beartooths is 9:30 a.m. to 9 p.m., Saturday, July 8 at the Carbon County Depot Gallery. This annual fundraiser begins with 30 artists painting live on the deck of the Depot Gallery and in Lion's Park. As the artists paint until 2 p.m., viewing is free and open to everyone. Gates for the ticketed part of the event open at 4 p.m. in Lions Park. A no-host bar and hors d'oeuvres will be available while viewing the art created that day. For more information, www.carboncountydepotgallery.org
Beartooth Motorcycle Rally
July 14-16
The 23rd annual Beartooth Motorcycle rally weekend promises lots of rides, food and fun. In the evening you can dance under the stars. Get an official rally shirt to remember the fun. www.bonedaddyscustomcycle.com
Cruisin Red Lodge Car and Bike Show
July 21-23 
Red Lodge's premiere summer car show will have you in awe at your favorite classic cars and motorcycles. A 6-9 p.m. Friday BBQ is at Bone Daddys, with a parade down Main Street at 7 p.m. The Saturday Car Show is all day at Pride Park.  Saturday evening is a Drive In Movie at the Fairgrounds, and the Nostalgic Drag Races are Sunday on the airport runway. For more information, www.cruisenredlodge.com
Labor Day Arts Fair
Sept. 4
Enjoy art and fine crafts from 90-plus artists for one annual Labor Day Arts Fair, 9 a.m. – 4 p.m., Monday, Sept. 5, in Lions Park, Red Lodge. Stroll the park and stop in the artists' booths to shop for original creations. Food vendors surround the gazebo, and local groups entertain all day at the gazebo. Free Admission. For more information, www.carboncountydepotgallery.org
REED POINT
Great Montana Sheep Drive
Sept. 3
Hundreds of sheep take to Reed Point's main street at 10 a.m. during this Labor Day weekend staple. Enjoy the street fair, parade and street dance, as well as the Classic Car Show and Round Bale Roll. For more information, Stillwatercountychamber.com
WHITE SULPHUR SPRINGS
Red Ants Pants Festival
Jul 27 – 30, 2017
Music, food, camping, beer and more bring thousands to this festival annually. A free shuttle service between the festival grounds and the town of White Sulphur Springs keeps the party safe. A portion of the profits from the Red Ants Pants Music Festival go to the Red Ants Pants Foundation to develop and expand leadership roles for women, preserve and support working family farms and ranches, and enrich and promote rural communities. Ticket information and details are at redantspantsmusicfestival.com.
THREE FORKS
Headwaters Country Jam
June 15-17
The biggest country music festival in Montana has three days of country music featuring more than a dozen bands, headliners Chris Young, Randy Houser and Frankie Ballard. Fans enjoy ice cold beer, a round of horseshoes or dancing the night away. Held at The Bridge near Three Forks, camping is available. For more information, Rockintherivers.com
WEST YELLOWSTONE
Smoking Waters Mountain Man Rendezvous
Aug. 4-13
Only one mile from the West Entrance to Yellowstone National Park, spend a day or a week experiencing frontier life in the 1800s at this encampment. The rendezvous is complete with traders' row, a real encampment, entertainment and seminars about "life as it was." See the dangers and excitement of the era during Tomahawk and knife demonstrations for adults and children, black-powder shoots and mountain-man storytelling. Admission is free; Traders must have primative gear and canvas-style tents. The primitive camp has no water or electricity. For more information, Twoturtlestradingpost.com